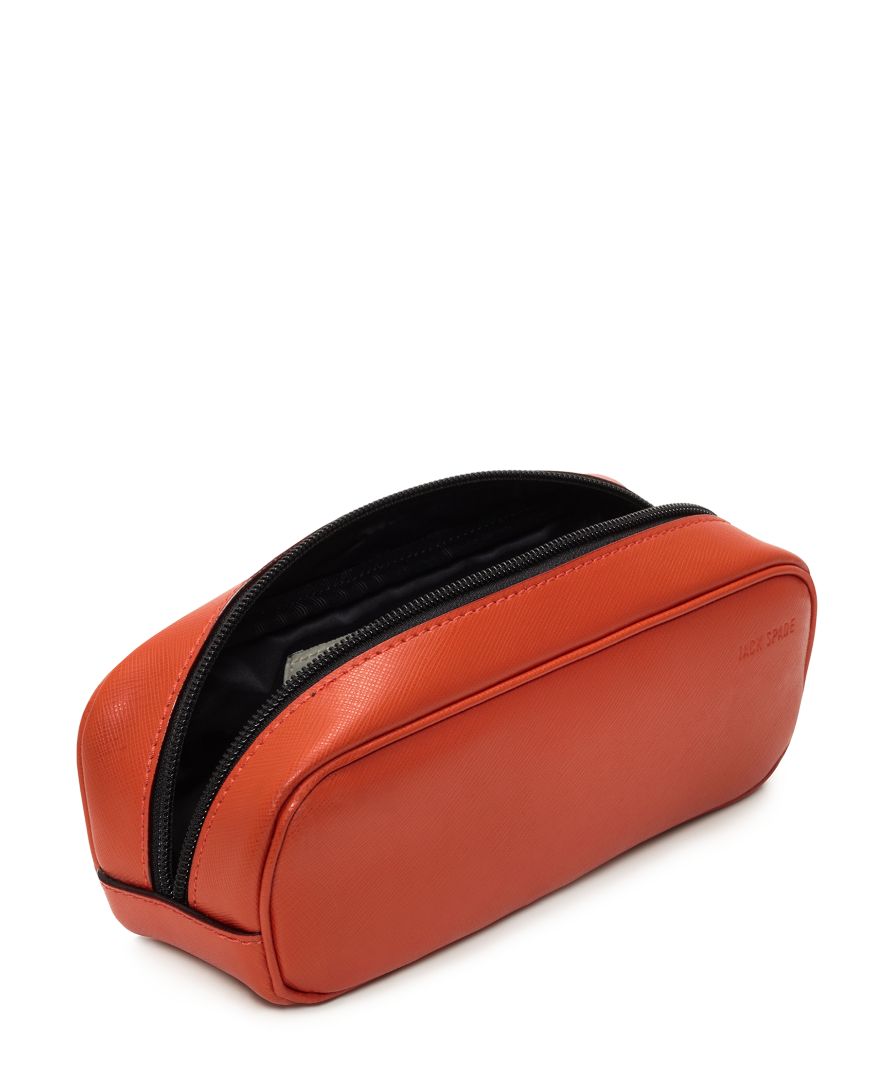 The dopp kit is a classic piece of your luggage collection designed to organize all your grooming equipment into a neat, handy package. You get to your hotel, you take your dopp kit out of your bag, and you place it on the bathroom counter where it will stay for the duration of your trip. It made a lot of sense back in the day, but in the post 9/11 era of flying restrictions you have no other recourse but to check your bag if you choose to pack a full-on dopp kit.
So is there any real need for a dopp kit anymore? I agree they look pretty cool and masculine but any smart traveler can fit their basic grooming equipment into a ziploc bag these days. Is it really worth checking your bag in for upwards of $25? I think not. Not only that, but a dopp kit will obviously take up more room in your bags too. If you pack efficiently you can save yourself some money and time. For instance, you don't need a whole bottle of cologne. Or try out the travel size of Jack Black's Beard Lube (a little goes a long way). In terms of liquids and gels, really you only need:
Toothpaste
Cologne
Shaving cream or an equivalent
Lotion (for efficiency and get something that works on both your hands and face)
Deodorant (I'm a sweater so I like Mitchum's Rainstorm)
So goodbye dopp kit! I hardly knew thee.